Rapp and Rapp Architects Released!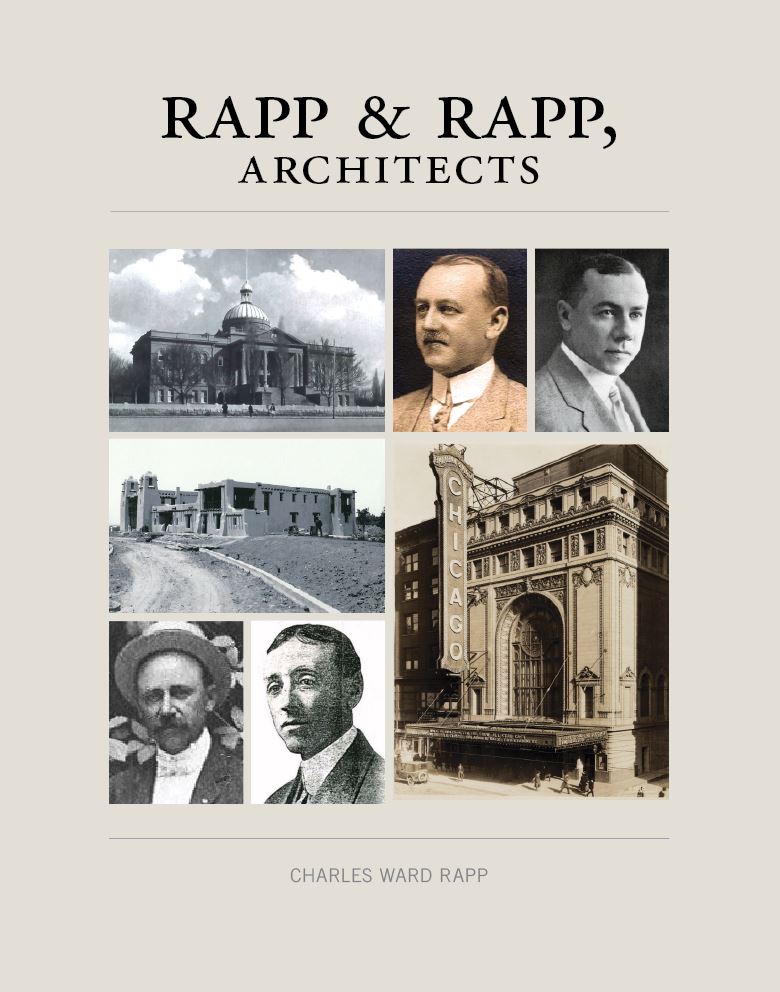 Rapp and Rapp Architects has been years in the making, starts shipping today. Fifteen years ago, Charles Ward Rapp "Ward," son of Mason Gerardi Rapp (the last Rapp and Rapp architect) started his life's work - to bring to life the men and women behind Rapp and Rapp and capture their stories on paper. What's made his job extraordinarily difficult, as Mr. Rapp puts it, "these guys didn't say much."
The Rapp and Rapp firm maintained a large library of blueprints which the family donated to the Chicago Historical Society after Mason Rapp's death in 1980, but their stories never appeared in the press, which made researching the book extremely difficult. In fact, Mr. Rapp, a former newspaper editor, benefits little from having known some of the men and being the son of Mason Rapp. Through the generations, the Rapp and Rapp firm kept a low profile and receded from the spotlight. They viewed their jobs as simply "their work." Work wasn't discussed at family dinners, it was left behind at the office when the men left for the day. During their lives, these men didn't view their work as being particularly significant.
As Mason Rapp's granddaughter, I hadn't a clue growing up of what my grandfather did, or what his father did or his father's father. My father, although not an architect himself, like his father, didn't discuss work at home.
Through countless interviews, notes left behind, conversations with different family members, Ward started his work. What you'll find in Rapp and Rapp, Architects is the architects work ethic, prolifacy and personalities.
For three generations, the Rapps were responsible designing an incredible number of buildings - each designed to their clients' specification. They erected palaces designed in the Neo-Baroque French Revival style and the Colorado Rapps were responsible for creating what's known today as the "Santa Fe Style," most recognizable in the famous La Fonda Hotel in Sante Fe, New Mexico.
Written unchronologically, Mr. Rapp builds on each chapter, capturing their experiences and the relationships between them. Some of the family images printed in the book haven't been seen before.
Pre-order your copy today.